A couple months ago we bought a tractor. We just needed something larger to be able to take care of the 10 acres we live on. It's a 1947 Ford 8N.
An oldie but a goodie.
Unfortunately, I'm not that skilled at driving tractors. I thought I could pull a pole out of the ground with it. But I hooked it up on the back and too high and just flipped it. Doh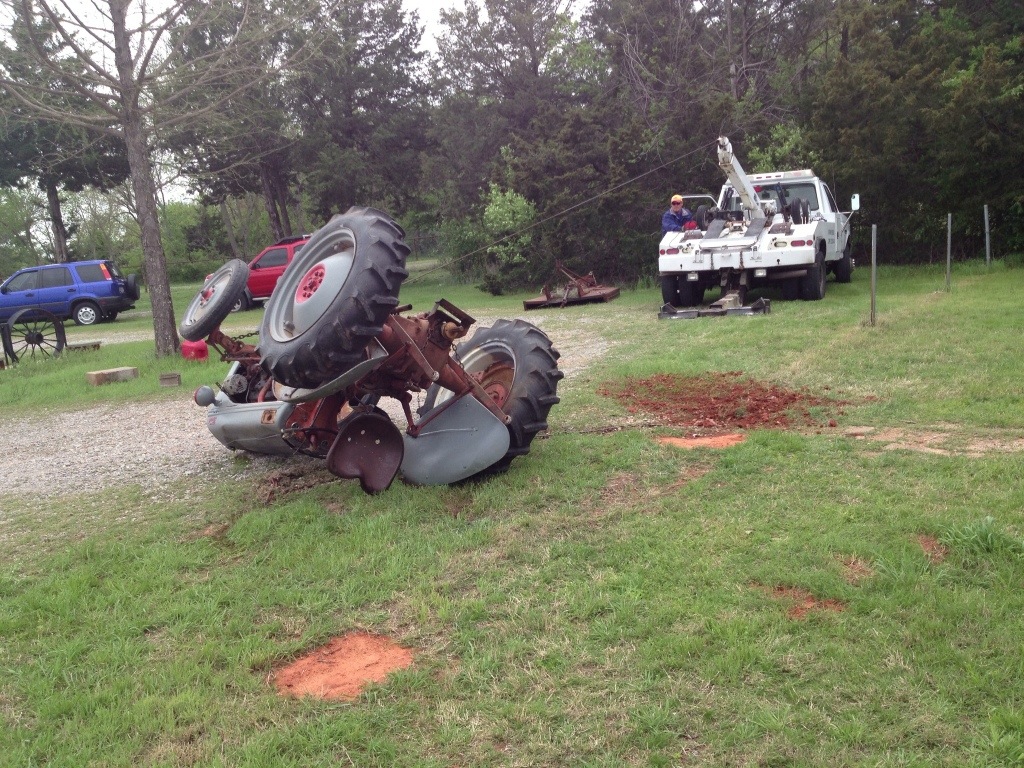 Well here we are about a month later and I'm still paying for that mistake. I had it all fixed up but when I tried to mow the steering wheel snapped off.
Finally it's back running and ready to work on the homestead. I'm hoping this is the last time it'll be broken for a while.
As you can see in the background of the last picture, the next project is all prepped up and ready for some attention.