Wow, I just took a look at our blog and it's been 5 years since our last post. There definitely has been a lot happening since that time. We had all the intention of creating and keeping this blog going over the years but then kids happened. Our oldest is 5 years old and we have 3 kids 5 and under. That makes for a handful.
My wife has been in full blown kids growing mode. She has been pregnant and breastfeeding pretty much the entire last 5 years, and as I'm sure you can imagine that takes a lot of time and work. Personally, I've been focused on work maybe a bit too much. I want to have more freedom as the kids are growing up so I have been head to the grind stone and we are set to be debt free including the house in just 2 more years or less.
We have still been working on homesteading a little bit, but not a lot. It's definitely been a struggle trying to figure out how to grow in this red dirt we live in. However we have found a few ways in a couple of different beds that work really well.
Here are some examples of some beds made of cattle panel as the primary structure.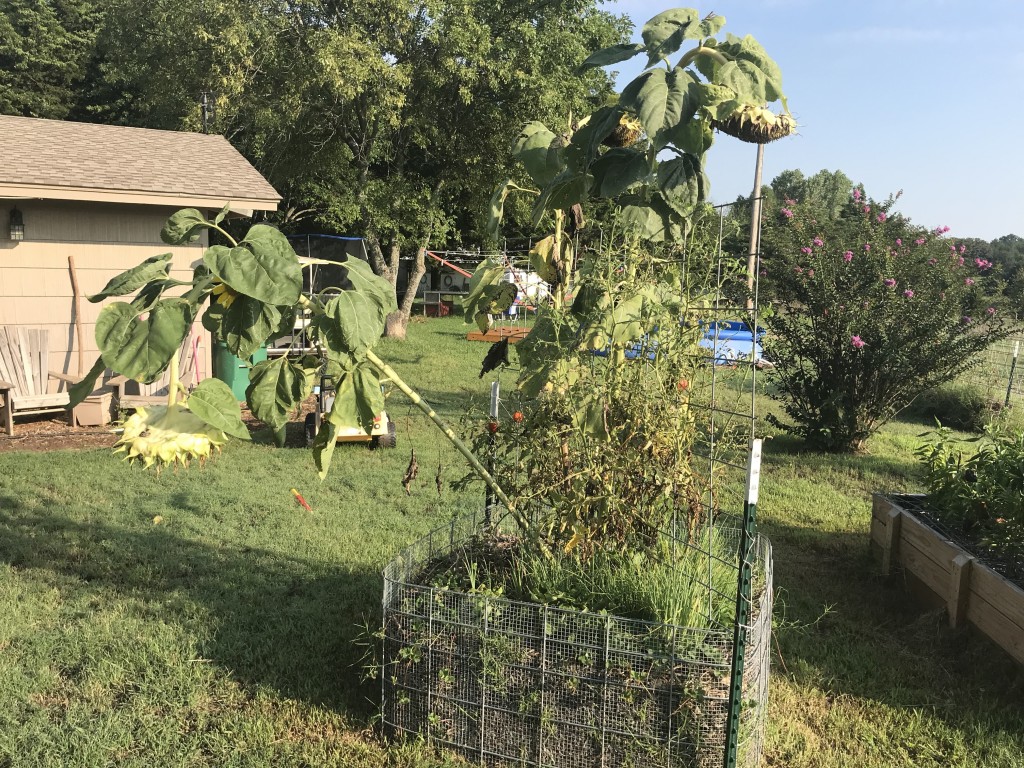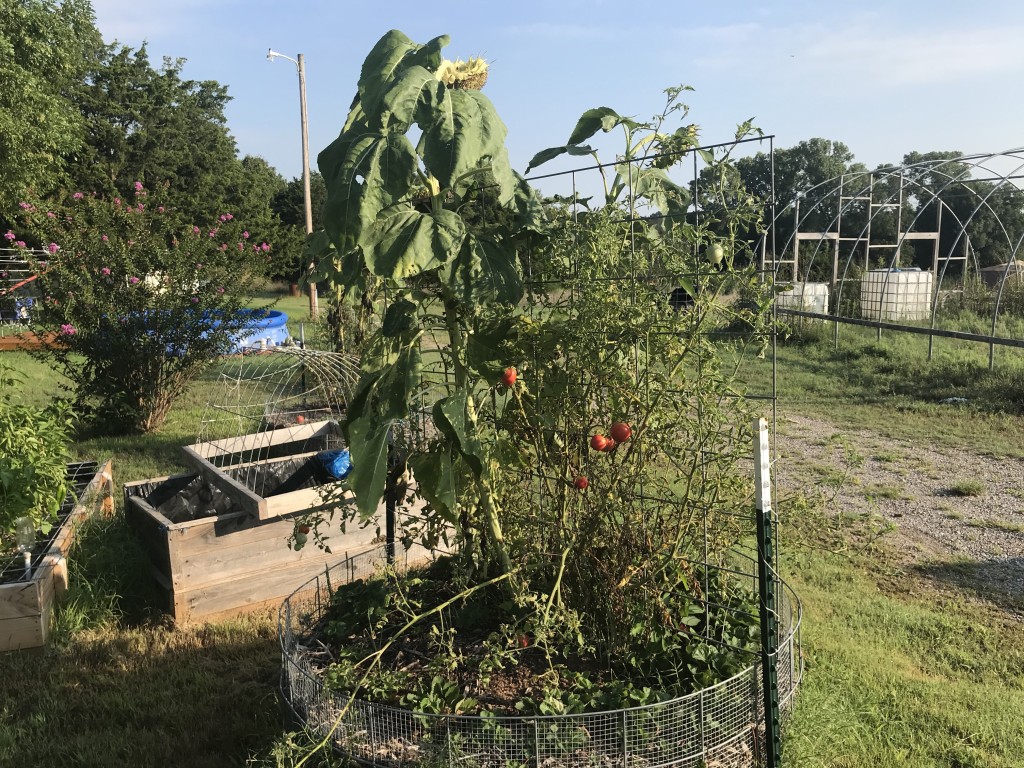 These beds performed really well and almost automatic except for watering. I believe we are going to set this up again but with some automatic waterers for next year. This is the end of the year right after the hottest part of the year, so you can see everything is pretty beat up, but it's still producing going into the fall as the weather cools off again. Oklahoma can get pretty hot so this is impressive. If we would have been better on the watering I think it would have done better even through the heat.
Here is another bed that we will definitely be doing more of. This bed is growing bell peppers and this picture is taken the same exact day. These beds are SIP beds so they are watered from underneath as much as they want. Even if we forget to top off the water these things can go a week without additional water pretty easily. You can see even after coming through the same heat these bell peppers are still exploding with growth and when the cool weather hit we got even more peppers.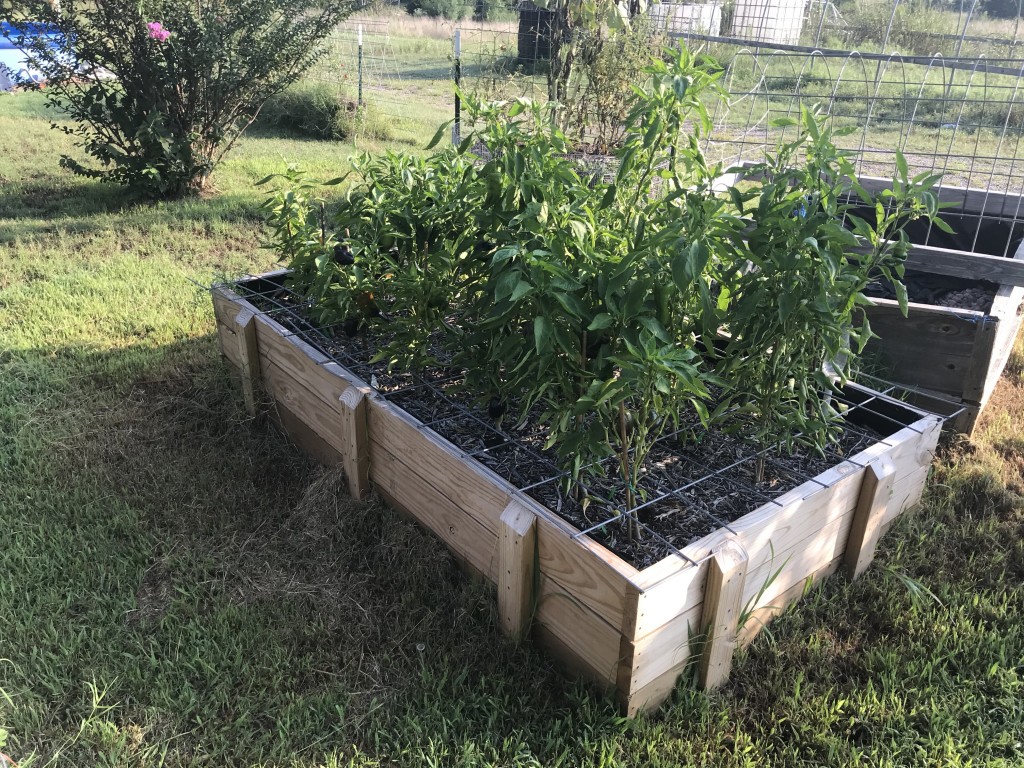 I think we are finished having new babies. So we will have the better opportunity to get more done and be more active on the site. We hope you enjoy the site and look forward to more we are doing.